TECH BYTES II by Loffler
Big Bytes of Technology – A Little Byte of Your Time
Four half-hour sessions to help secure your organization from all types of security threats.
July 11, 1:00-4:00 pm; FREE Admission
VIKINGS performance CENTER |
668 Oneill Drive

| EAGAN, MN 55121

Vikings staff will be available to facilitate tours of the new Performance Center from 12:00-1:00 p.m.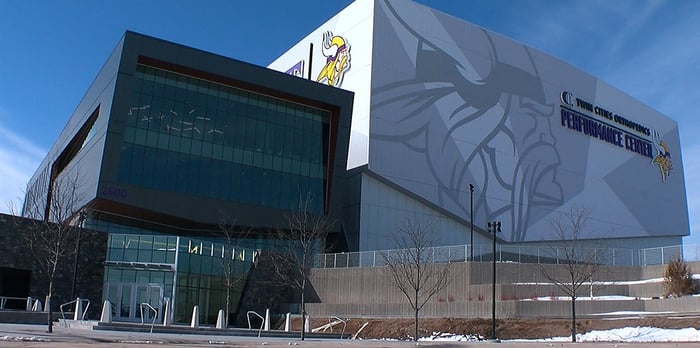 ---
AGENDA:
Speak a Common Security Language with FISASCORE
Session 1: 1:00-1:30 p.m.
Information Security is a complex mastery of many moving parts. In order to simplify this complexity, we needed a common language around security that anyone could understand. From this need came the FISASCORE®.
FISASCORE is a numeric scoring system that measures risk by evaluating the Administrative, Physical and Technical Controls of an organization. It's built on the same scale as a credit score and translates to any organization, which makes it a simple and comprehensive way for anyone to speak to security. In this session, you'll learn how a FISASCORE provides a representation of the efforts you've put into information security, and get visibility into where your most significant information security risks are.
Presented by: Evan Francen
CEO & Founder, SecurityStudio
---
The Overlooked Security Risk: Office Printers
Session 2: 1:45-2:15 p.m.
While companies use multiple security methods to protect data, networks, servers, laptops and mobile devices, one area often overlooked is copiers and printers. The security exposure and costs can be high, whether from unattended printed documents, sensitive data processing from the computer to the device or confidential information on the device hard drives. At this session we invite IT professionals who work with network devices and security initiatives to learn about the strategic roadmap to follow for securing printers in your environment.
Presented by: John Turner
Director, Loffler Managed Print Services
---
The 2018 Threat Landscape: Defensive Tips from a Hacker
Session 3: 2:30-3:00 p.m.
Before you can defend against modern attacks, you need to know what to expect. This talk will focus on the state of security in 2018, including the attacks targeting our data, our users and our devices. We'll discuss the top threat trends and attack methods to watch out for and the technologies and best practices to defend against them.
Presented by: Marc Laliberte
Senior Security Analyst
WatchGuard Technologies
---
Targeted Attacks:
How to Recognize Them from the Defender's Point of View
Session 4: 3:15-3:45 p.m.
We've seen re-creations and online exploits presented from the attacker's point of view. But what do these attacks look like on the defender's side? In this session, a top security operations center expert will show attendees how an attack appeared, the steps taken to correlate information about the attack and how to develop an effective mitigation strategy. Attendees will also get insight into how a SOC can identify sophisticated attacks sooner in their evolution to help minimize the damage they might cause.
Presented by:
Bryan Van Den Heuvel, Presales Systems Engineer, Arctic Wolf
Ben Bitterman, Account Executive, Arctic Wolf
---
Happy Hour
4:00 p.m.
Drinks and hors d'oeurves on us!
---
Register now: Choose your number of tickets & click "register"