TECH BYTES III by Loffler
Three technology sessions to help your organization succeed.
November 7, 1:00-5:00 pm; FREE Admission
SURLY Brewing Co. |
520 Malcolm Ave SE

| MINNEAPOLIS, MN 55414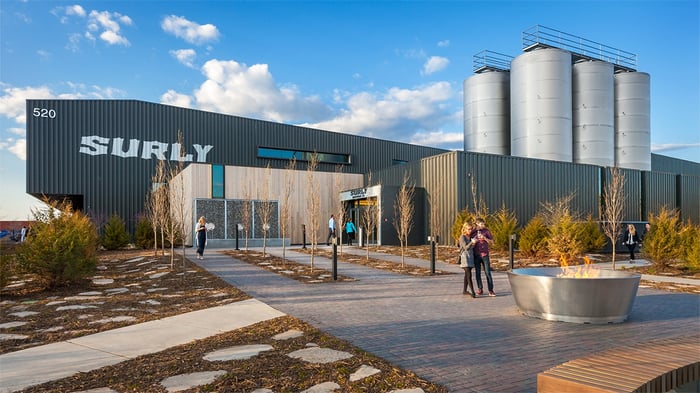 ---
AGENDA:
Mitel and the Unified Communications Landscape: Where are we headed?
Session 1: 1:00-1:45 p.m.
Communications and collaboration is at the heart of many organizations. The Unified Communications industry has seen a lot of change in the last few years with lots more on the horizon. Loffler Companies is bringing together Mitel leaders to discuss the state of the UC market, the recent Mitel acquisition of ShoreTel, market trends, market drivers, cloud, apps and more. This session will be helpful to Mitel users and those interested in any Unified Communications platform.
Presented by:
Matt Moore
Vice President, Applications & Business Value, Mitel
Rick Boyd
Vice President Cloud Sales, Mitel
---
Is Your Printing Environment as Secure as the Rest of Your Infrastructure?
Session 2: 2:00-2:45 p.m.
Your organization is continuously creating confidential, valuable data that is crucial to running your business. And you are probably using multiple security methods to protect this data on your networks, workstations and servers. But what about your printers? Printer security exposure and associated costs can be high, whether from unattended documents on a printer, sensitive data processing from the computer to the device or confidential information on device hard drives. At this session we invite IT professionals who work with network devices and security initiatives to learn about the strategic roadmap to follow for securing printers in your environment.
Presented by:
John Turner
Managed Print Services Director, Loffler Companies
Randy Anderson
IT Professional Services Manager, Loffler Companies

---
Creating a Successful Information Security Program for Your Organization
Session 3: 3:00-3:45 p.m.
For many organizations, information is one of the most valuable assets that needs to be protected at all costs. In this session you will learn about the critical elements required for creating (or improving) your organization's Information Security program. We'll break down the common steps and key milestones to help you design a program that meets the requirements of your organization. We'll also provide helpful hints for gaining support from senior management and other departments that will be required to support your initiative.
Presented by:
Randy Anderson
IT Professional Services Manager, Loffler Companies

---
Happy Hour following sessions
Drinks and hors d'oeurves on us!
---
Register now: Choose your number of tickets & click "register"